What the best GRE prep courses worldwide teach and everybody ought to know about the GRE...
Thousands of graduate school applicants are earning higher scores with more reliability than ever before.
With the CATPrep GRE practice tests, they have access to the most realistic test preparation software available - the exact same blueprint for online success - that we're using to help students of the world's best GRE preparation courses crack the GRE. And now you can take advantage of this too.
With the CATPrep GRE practice tests, you'll dramatically enhance your preparation for the GRE while improving your scores - and you'll do it systematically and consistently.
Screenshot of GRE Practice Test Simulator
The World's most accurate adaptive practice tests, used by...

The style of questions, difficulty level, and the final score received on CATPrep's practice tests are all very accurate. Great tests!

We use your simulator in both our live and online courses and have been genuinely pleased with its ability to gauge our students' levels of preparation and to familiarize them with the actual exam.

The #1 key to GRE success is smart practice.
Strategic time management is crucial to your GRE success - our GRE Simulator is the tool you need to quickly condition yourself for optimal results
On test day, when the timer starts blinking at the 5 minute mark will you
panic
or will you
calmly strategize
to leave no question unanswered? You'll handle it well after practicing under the realistic conditions of our GRE Simulator!
The GRE is primarily testing your endurance under stress.
You can have all the verbal and quantitative knowledge you need to ace the test, but if you can't rack your brain under pressure for a grueling 3.5 hours, you're not going to score well on the GRE.
Relieve test day stress with our true GRE length smart practice tests - guaranteed to enhance your preparation and overall score!
They call the GRE a Computer Adaptive Test because...the test actually adapts to your performance!
The GRE chooses your next section difficulty from a large pool based upon your current score. Most practice tests present the same static set of questions to every student - completely inadequate for proper preparation.
Our accurate reproduction of the GRE's section selection algorithm uses hundreds of questions of predetermined difficulty to provide the most realistic GRE practice tests available anywhere!
The aspect of the GRE test that severely impacts high performers...
is that it will continue to present you with harder and harder questions until your performance begins to level out. If you're shooting for a score above the eightieth percentile, you're going to be continually presented with more and more difficult questions.
Only by practicing under these conditions will you learn to accurately manage your time and endurance in a manner conducive to achieving the highest score possible. Use our software to master tactics and strategies that can't be practiced on traditional tests - truly smart practice!
Learn what it takes to earn the score you need - our accurate scoring algorithm measures your preparation level and performance
The GRE scoring algorithm assigns more weight to the first questions in a section as it attempts to narrow your potential to a given range. Additionally, an unanswered question lowers your score more than an incorrect answer. Our practice tests include an accurately reproduced scoring engine with these characteristics that truly separate it from any other practice materials available.
Don't just take our word for it - see what our students and affiliates say about our GRE practice tests
"They were a huge help"


Thank you for providing such a useful product. I purchased and have completed all the exams. They were a huge help in preparing for the GRE test; the fact that there are feedback for incorrect answers is extremely helpful.
-Michael King
"Just Wanted to say Thanks!"
I was genuinely impressed by how well your GRE Tests emulated the actual GRE experience! I'll definitely recommend you to my friends.
-Chuck Wang
"Really Good Program!"I wanted something to simulate test day - not pen and paper from a book. Seeing my score also really put me at ease, and I learned a lot by reviewing the explanations for questions I missed (as well as ones I sort of guessed at).
-Sarah Anema
"Confidence Booster!"
When my real exam started on test day and I saw a familiar interface, my confidence spiked immediately, I overcame my initial jitters and brought home an outstanding score. Thanks so much!
-Karen Lynette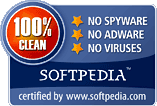 What You Get
Now Includes AWA Scoring!
AWA, Quantitative, and Verbal Sections
Accurate Score Assessment (130-170)
Realistic Timing or Practice Mode
Correct Answers & Complete Explanations
Question Timer for Pacing
Original Question Pool with no duplicates
True Adaptive Algorithm
Review your work indefinitely
Unlike the abrupt end you'll experience on test day, we give you the chance to
review your work
and look for
areas of improvement
. In the only aspect of our Simulator NOT designed to accurately reflect the real exam, after your exam is complete you are
presented with your score and a chance to review the questions
on your exam along with your answers, the correct answers,
total time spent
on each question, and
question explanations
. Since each completed exam session is automatically saved for later review, you may
reload and examine
all of this data on-demand from anywhere in the world at anytime even months after you complete your session!
Practice with the Latest Question Types
Our question pool has been updated with the
newest question types
to appear on the GRE test, and high scorers will encounter the more
difficult probability questions
that are starting to appear on actual GRE tests.  If your practice material is divided into only three sections with one verbal and one quantitative section like the old GRE Tests, you are
not
practicing with current material!
Begin Immediately - Nothing to Install!
Our Simulator runs as an
application inside your web browser
so there is nothing to install! You can run our Simulator on
any computer with any operating system!
Despite the fact that our software runs inside your web browser, you will never experience any network induced performance issues. The
entire question pool is downloaded
by the simulator software
before
your exam session begins. You'll never wait for a question to load while time is expiring like in some inferior webpage-based products. Also, you do
not need to remain connected
to the internet during your test session. Once your test session begins, you can drop or lose your connection at any time without affecting your session or the software.
Original Content with No Repeated Questions
All of our practice tests use original content with no shared questions. Our software selects your next question from a large pool of available questions and you'll never see a repeated question on any of our tests. This guarantees you the most realistic practice experience possible!
Support for Non-standard Options
Our Simulator supports the
nonstandard options
available to test takers with
qualifying disabilities
. The Educational Testing Service makes several accommodations available to test takers with documented disabilities. Our Simulator recreates the actual nonstandard options available to these candidates and allows them to practice under the true conditions they will experience on test day.
If you plan to invest the time and effort involved in sitting for the GRE test, you owe it to yourself to take advantage of the features of our exclusive and complete CATPrep Simulator for the GRE Test!
Try Our Software Risk Free

Our Quality Guarantee
We guarantee our GRE practice test software will better prepare you for the real tests. If you are dissatisfied with our practice tests for any reason, we will refund 100% of your purchase price.